Im a week behind whats new lol- Ive got pictures of sledding and of our Christmas dinner (mom's posted some of them as I used Jo's camera as I forgot mine- everyone was shocked lol) but for right now here are pictures of the Christmas Play- the pictures are priceless as they really feel like a stilled portion of the play- they make me laugh as much if not more then the actually event. We've got a amazing personalities in some of our youth and Pastor (hehe) they let it all out that night entertaining us all.


Before the Play-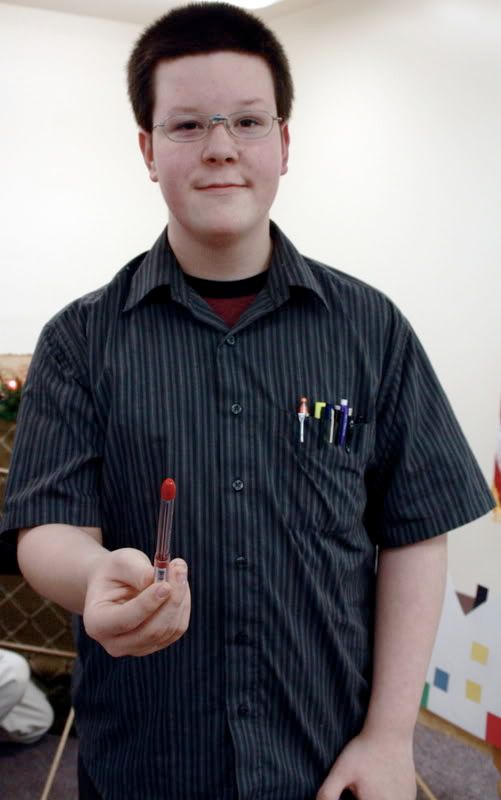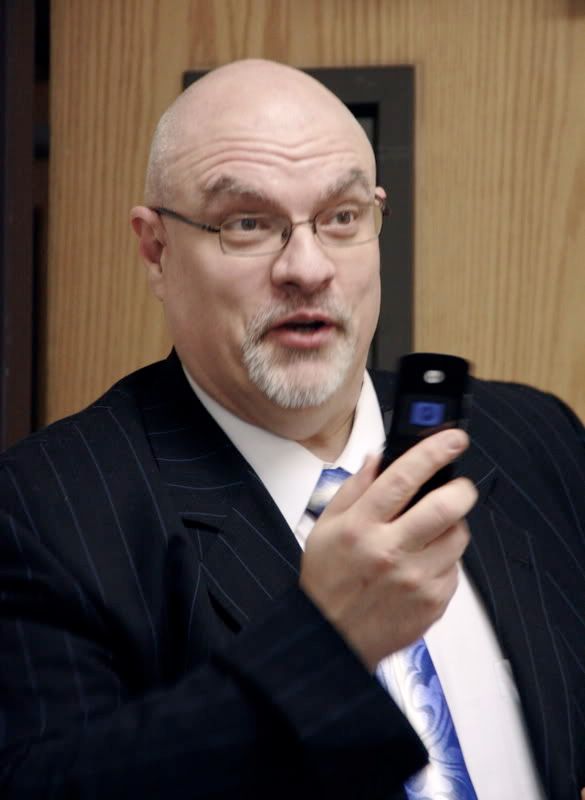 I love this picture of Jolees looks so happy and beautiful- it brings a smile to my face- this is getting printed and framed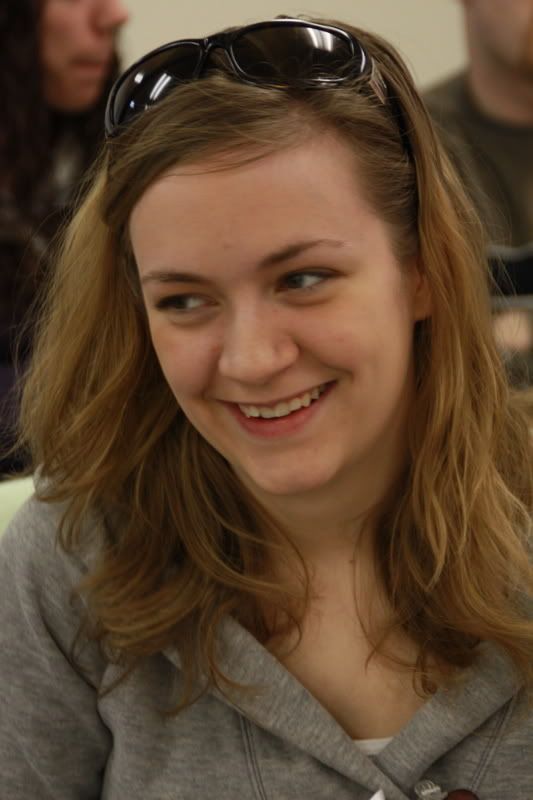 You never grow to old to cherish your child hood toy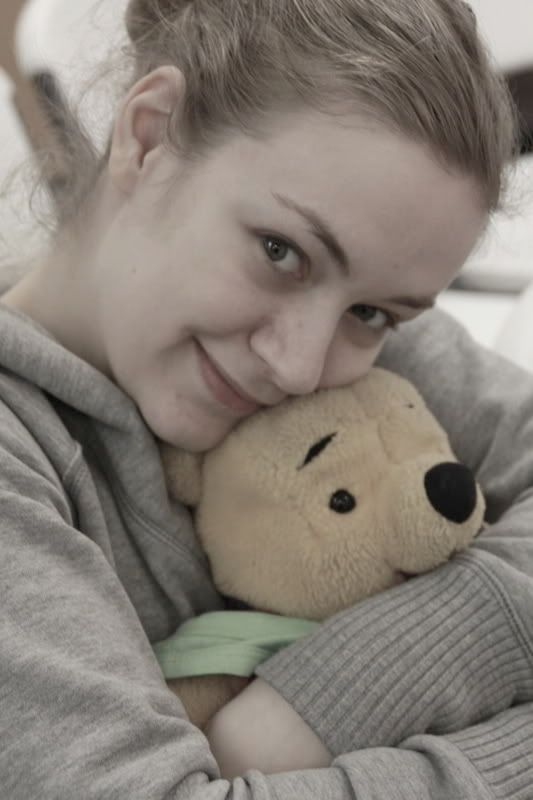 The Actual Play

Megan was the news caster of KJV News



Here is our towns people- we had Micah the hick, Joleesa a Valley girl, and Jacob a nerd. Jessa was reporter reporting from the town a Bethelham where a bunch of magnificent things were happening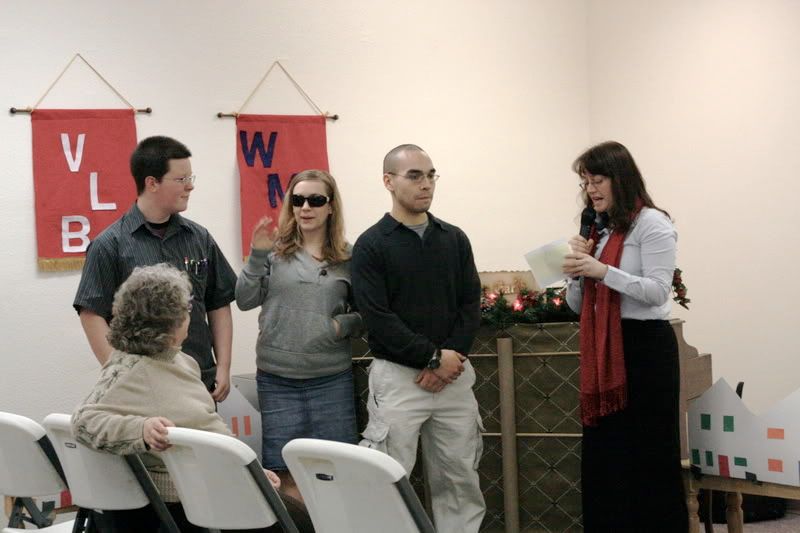 Joleesa was a valley girl in the play- in case you don't know what that means- its kind of like a dumb blond :S :P or a Diva- of coarse not her normal nature but played very well (LOL) She didn't know what a star was didn't care all that mattered to her is she got to sport some fashion sun glasses LOL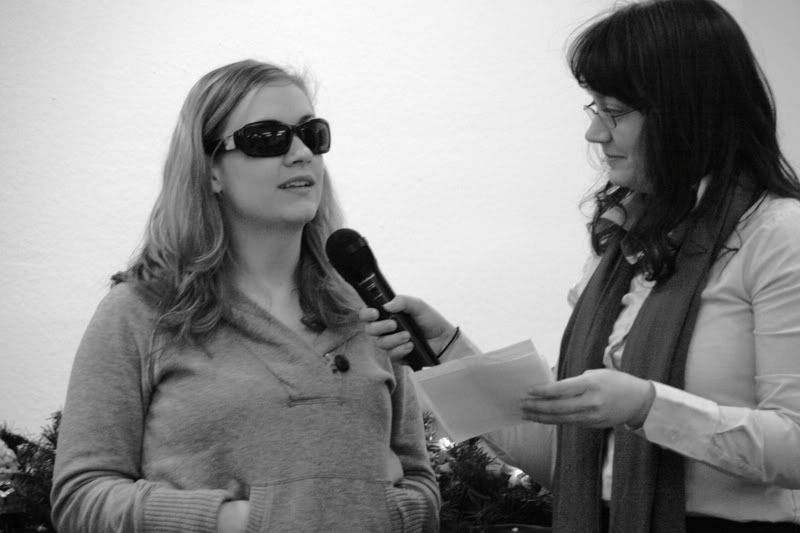 Jacob was our nerd- and played it very well- not only did he look the part, have a perfect nerdy accent but also memorized his lines- he went on and on about what a star was- it was great. Then you have our Diva still in the picture- clowning around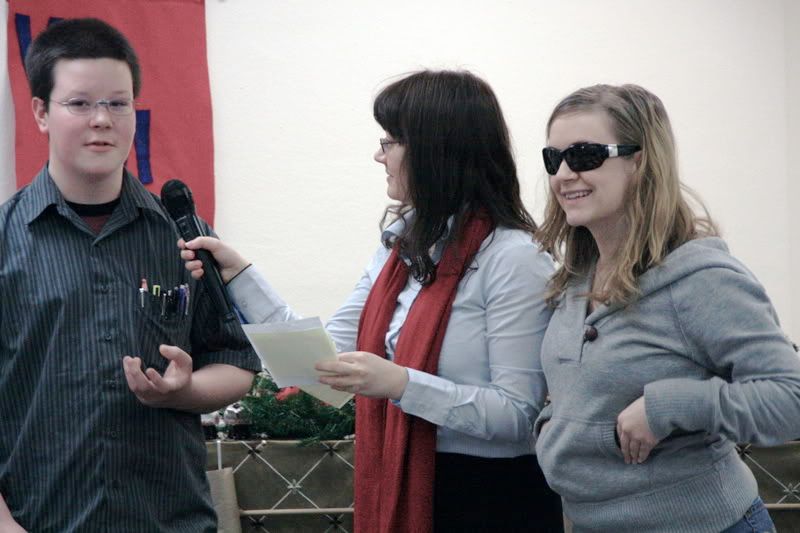 Bro Nowling and Jacob's "Can You Hear Me Now" commercial. Bro Nowling had us rolling in laughter as he went around the room, out side the room and was so animated while doing it. Joleesa def. takes after dad.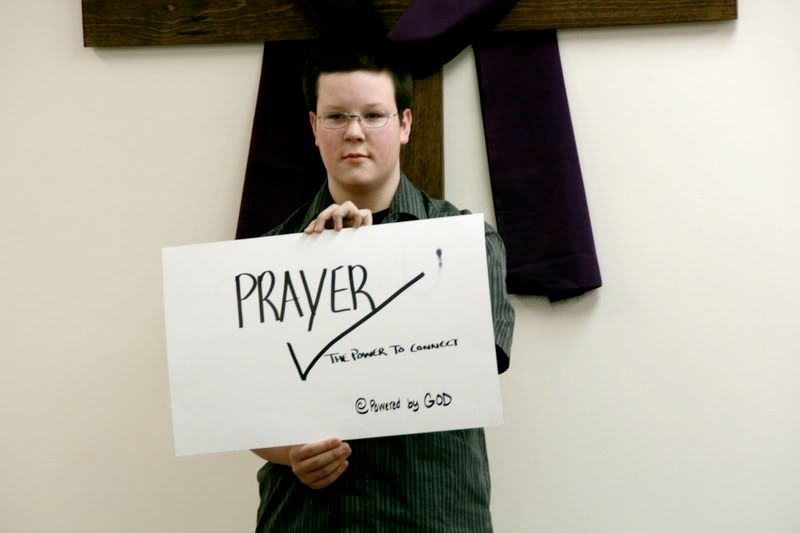 Our Country Hick Shepards- there accents were so bad that it was hilarious.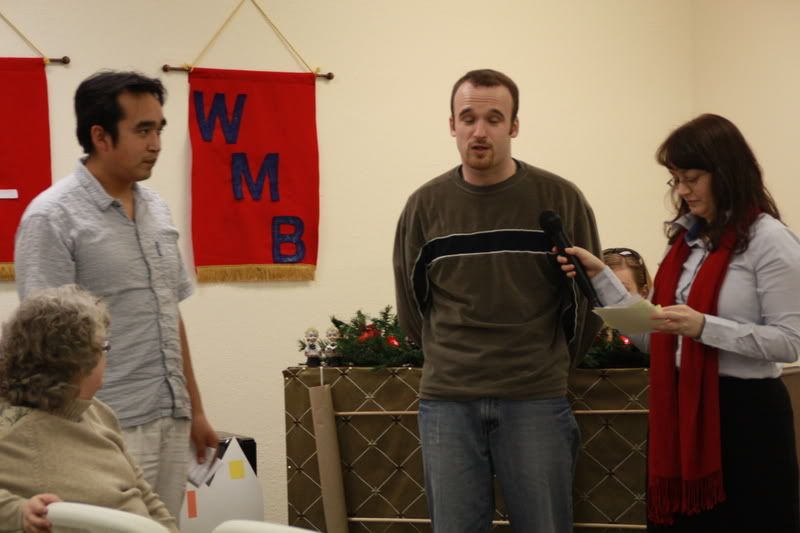 Joleesa played Faith in our Faith vs Fear (parody of Mac vs PC) commercial- Her facial expressions were awesome as she reacted to the crazy things Fear was saying- this was my favorite part of the play.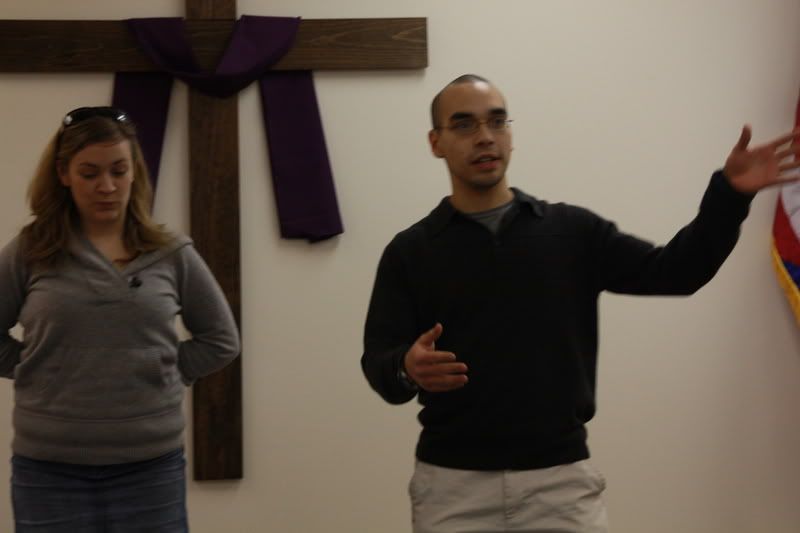 Faith vs Fear commercial- Micah was fear and was afraid of everything including a stuffed bear attacking him- these two were great- the picture speaks for itself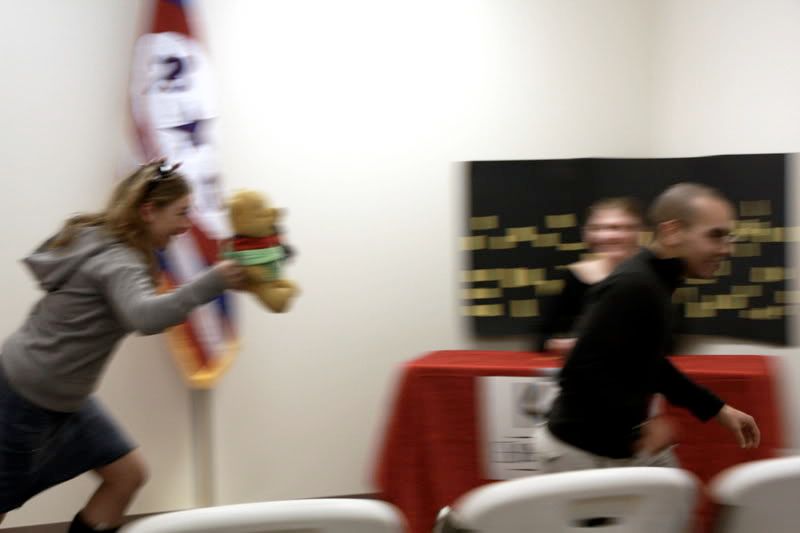 Our Mary, Joseph and Baby Jesus for the play- Jeremy, Heather, and Lillian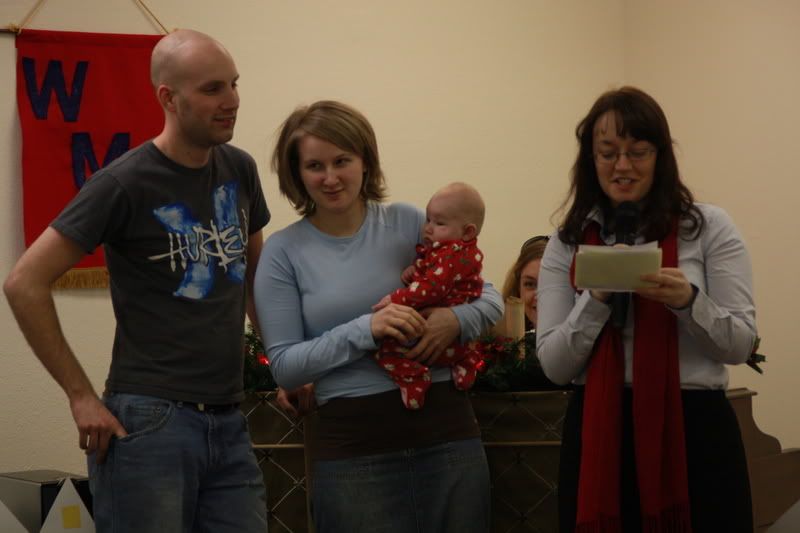 Bro. Nowling preaching on the Beauty of Christmas and tied it with his commercial "Can You Hear Me Now" - God can hear us always